Olight OMNI DOK Battery Charger
CODE:
BAT-OMNI
The Olight Omni-Dok is an intelligent, two-bay battery charging system designed to safely charge the most common rechargeable batteries used in torches, cameras, toys, remotes, small appliances, and more. Each bay charges through an independent system allowing the Omni-Dok to charge two completely difference types of batteries at once by automatically identifying the type of battery and charging mode required. Power status indicator bars will also monitor the individual charging level of both batteries so you know exactly when each has reached a full charge. An automatic shut-off at eight hours conserves energy consumption and increases safety without having to unplug the unit.
Safety is our priority and the Olight OMNI-DOK charger offers multiple built-in features for your protection. Overcharge protection stops a bay from charging once that battery cell is fully charged. Power indicators will blink and charging will not begin if attempting to charge unsupported batteries, if cells are improperly installed (reverse polarity protection), or if there is a short between positive and negative ports.
Because the Omni-Dok eliminates the need for multiple battery charges, having fully charged cells is now more convenient and economical. Whether you need to charge an 18650 battery for your M22 Warrior or a few AAs for your television remote, the Omni-Dok will give you the power you want with the protection you need.
***Batteries included 2 x 18650***
Key Features:
Supports the following battery types:
18650 lithium-ion
17670 lithium-ion
16340 lithium-ion
RCR123 lithium-ion
14500 lithium-ion
AA Ni-MH/Ni-CD
AAA Ni-MH/Ni-CD
Ability to simultaneously and safely charge different types of batteries
Batteries are charged independently with smart charging technology to regulate power accordingly
Battery power indicators monitor individual charging status of each battery at 25%, 50%, 75% and 100%
Overcharge protection stops charging when a cell has reached a full charge
3-blink notification of improper installation, unsupported batteries, or a shortage
Automatically powers off after eight hours for energy conservation
Rubber feet prevent the charger from sliding
4hr charge time for 18650s
Specifications:
Dimensions: 96mm x 31mm
Weight: 102g
Power Input: DC12V 1A, supplied by included AC/DC adapter
Input: 100~240VAC 50~60HZ,
Output: DC12V 1A
Compatibility:
Rechargeable lithium battery with 3.6v or 3.7v of nominal voltage:
18650, 17670, 16340, 14500
CC&CV: 1000MA / 4.2V each channel
Rechargeable NiMH batteries: AA, A AA
CC&CV: 500MA / 1.47V each channel
(MOS-OKIT34)
| | |
| --- | --- |
| SKU | MOS-OKIT34 |
| Brand | olight |
| Unit Of Measure | 1 |
Be The First To Review This Product!
Help other Road N Beyond users shop smarter by writing reviews for products you have purchased.
Others Also Bought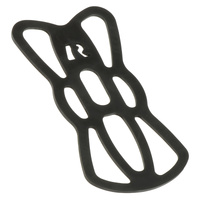 RAM-HOL-UN7TU - RAM Tether for UN7 X-Grip Holders
$7.64
or 4 payments of $1.91 with

Info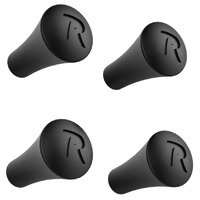 RAP-UN-CAP-4U - (4 qty) RAM X-Grip Post Caps
$12.04
or 4 payments of $3.01 with

Info
More From This Category