Discover the Value of owning a AVE Tyre Pressure Monitoring System (TPMS) and SAVE Money.

NEW Butterfly Monitor

Thank you for visiting my ebay sale.
SAVINGS on fuel and tyre's are the true savings on these little GEMS.

Simply click the But It Now button, and its yours for only $279.95


I have been in selling this product since 2013. This product has proven itself time an time again in quality and relibility.
I'm pleased to be able to offer my clients this quality product into Australia knowing this product delivers on its promise.
Also Backed by manufacture 1 year warranty and my 100% customer satisfaction record, and after sale service, you will not be disappointed.

I have been testing this product and comparing it against another unit I have used in the past and this "Tyre Pressure Monitoring System" (TPMS) far exceeded my expectations. To date i have sold over 3000 of these units monitoring from 5 - 18 wheels.

Q: Why would you invest in a TPMS?

A: SAFETY comes to mind, but my reason is tyres on my 4 x 4 are $400 + each, I only need to save one Tyre from damage and the unit has paid for itself.
Other Advantage of Purchasing TPMS

1. Provides Safety – Under inflated tyres cause instability, While over inflated increase the chances of instant blow outs
2. Save on Fuel Consumption
3. Consistent Tyre pressure
4. Less Wear and Tear on Tyres
5. Extended Life on Tyre Replacement
6. Early Warning to prevent Damage to side wall when tyre is flat
7. Early Warning on Slow Leaks
8. Detects Temperature changes
9. Monitors Car battery and Sensor voltages and Signal
10. Use Common Tyre valves.
11. Monitor up to 27 wheels.

There will be a lot of debate whether to install Internal Vs External sensors. It will be a personal choice but I prefer the internal sensors as they are protected from damage when I'm out 4 wheeling and theft when parking at the shopping centres. I have included a photo in list to show the two types of sensors. (note this sale is for External sensors)

Don't miss this opportunity of owning a TPMS, Act Now by clicking the Buy It Now button and you will receive the following plus free postage for $279.95

As mentioned above to ensure this device delivers on its promise I have tested this product in three vehicles:

Tested Vehicles:
1. 5 Sensor Internal unit install in my Toyota Prado running Cooper S/T tyres.
2. 5 Sensor Internal unit installed in a Mazda 6 running Dunlop Tyres.
3. 12 External Sensor unit installed on Toyota Landcrusier Sarah with Trooper caravan

Test vehicle three set off in May 2014 on a 4-5 month venture around Australia which will cover almost every road condition available; I'm excited about putting the unit through its paces and providing a running commentary on how it's performing.

Testimonial from third test vehicle.

Hi Ray,
I thought I would send you a report so to speak on the tyre pressure monitoring system I got off you in May this year before we went away.
To date we have traveled around 11,500 kms through central, western and eastern Australia at least half of this on dirt roads and over some very testing conditions I can assure you.
The greatest benefit with most of this type of preventative gear is you don't realize how good they are until you have to use them, this goes for the likes of recovery gear, winches, snatch straps, jacks and the like.
We have only had one puncture to date and that I can tell you was in the middle of nowhere. As I was driving the sensor alerted me immediately that the pressure started to drop and I was able to pull over and repair the tyre successfully with minimal damage to the tyre itself. I can't even imagine how long it would have taken me to realize and the damage that would have been done without the monitoring system.
The other benefit has been their accuracy, twice I have used a gauge at a service station only to turn the ignition on and check the pressures to see that they we were once all different and another time 10psi over inflated, both times the garage gauges were faulty, again had it not been for the system I would have been none the wiser.
I will be recommending these to all my friends on my return.
By all means please use this testament if you wish.
Best regards,
Bruce

The item for Sale is a 5 Internal CAR sensors system. (please let me know before sale if you need more than 5 sensors or truck sensors as the price will vary)

What do I receive?

• 1 x Butterfly Display Monitor + Internal Antenna
• 5 x Internal Sensors (CAR sensors )
• Power Cord with Cigarette Adaptor
• Base Adhesive
• User Manual
• Warranty Card

Specifications

Sensors/Transmitter Specifications Receiver Specification


Battery life Estimated 5 to 7 years Operating Voltage 9V to 18V
(under normal operating condition)
Battery voltage 3 V Operating Temperature -20c to 85c

Storage Temperature -55c to 125c Monitored Temperature -40c to 100c

Operating Temperature -40c to 125c

Temperature Resolution ±3c

Pressure range 700kPa (Car ), 1400kPa (Truck)

Pressure Resolution 2.66kPa (Car), 5.5kPa (Truck)

Operating Humidity 100%

Operating Frequency 434 MHz


Optional Accessories
Remote Control - Easier to adjust sensor location ie Spare is now in use
6 M cable for extending RF signal to trailer if required
Extra Sensors to increase Tyre monitoring (up to 27) (internal or external)

If these accessories need to be added please make contact prior to sale and I can arrange special pricing including combined shipping. I have other listing which have the external sensors. Check out my http://stores.ebay.com.au/The-Road-N-Beyond?_rdc=1


Thanks for taking the time to review this product, if you have any further questions please don't hesitate to post a question.
(AV-BUTTERFLY)
| | |
| --- | --- |
| SKU | AV-BUTTERFLY |
| Brand | AVE |
| Shipping Weight | 0.6000kg |
| Shipping Width | 0.220m |
| Shipping Height | 0.080m |
| Shipping Length | 0.220m |
| Unit Of Measure | ea |
Be The First To Review This Product!
Help other Road N Beyond users shop smarter by writing reviews for products you have purchased.
Others Also Bought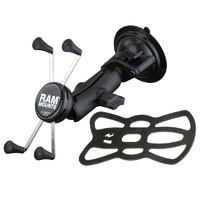 RAM Suction Cup Twist Lock Base with Universal X-G
From $61.35
or 4 payments of $15.34 with

Info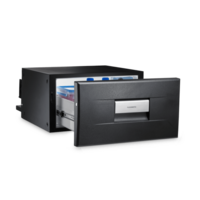 From $720.00
or 4 payments of $180.00 with

Info
More From This Category